Oxwall is unbelievably flexible and easy to use PHP/MySQL social networking software platform. Its flexibility is an extremely easy way to change the way it works using Oxwall plugins. These plugins are complete units of functionality that can be used for various purposes. It take special care about core and plugins compatibility so any updates are easy like a breeze. Oxwall offers unseen level of efficiency when you need a full-featured, working site.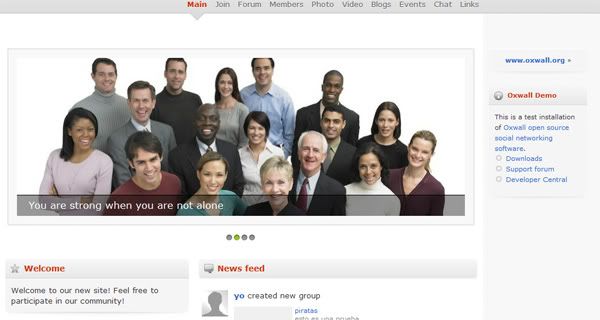 Oxwall is used for a wide range of projects starting from family sites and custom social networks to collaboration tools and enterprise community solutions.
Whether you are a freelance developer willing to streamline your work for client projects; an individual willing to create a community site; or a brand planning to set up a destination for your customers - Oxwall is for you.
Anyone can use this software for any purpose including commercial. Oxwall's mission is as dull and unsexy as it gets: provide the best online community software in the world.
Home Page :
Oxwall
Demo :
Demo
Download :
Here
Plugins & Themes :
Here